Sixteen Plus Cubes are the ideal high calorie solution for your veteran.
Source of quality protein, providing essential amino acids with added L-Lysine to support muscle mass.
Actisaf yeast (probiotic) to support digestive function.
Includes QLC plant based antioxidants and additional vitamin E to support immune function.
Highly palatable and can be fed dampened if your horse is struggling to chew.
Supports joint health with added glucosamine and MSM
Contains chelated minerals to support absorption and activity in the body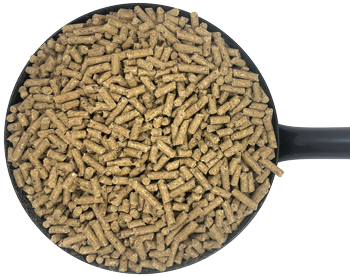 Feeding Guidelines
1 level Stubbs Scoop approximately contains: 2kg/4.5lbs 
Feed 400g-1kg/100kg bodyweight per day in conjunction with free access to forage. Do not exceed 1kg/100kg bodyweight per day in total. Divide into at least 2-3 meals per day. Ensure a minimum intake of 2kg/100kg bodyweight of forage per day. Fresh drinking water must be available at all times. Store in a cool, dry place. For use with target species only.
INGREDIENTS
Wheatfeed, Oatfeed, Barley, Unmolassed sugar beet, Cane molasses, Extracted sunflower, Rice bran, Calcium carbonate, Alfalfa, Rapeseed oil, Sodium chloride, Dehulled soya bean meal (genetically modified), Mint, Garlic Granules, Glucosamine (0.2%), Methyl sulphonyl methane (0.1%), Dandelion leaves,Mixture of: Blackcurrant, Kale, Spinach, Beetroot, Rosemary, Rosehip, Pomegranate (0.03%), Nettle leaves
 NUTRITIONAL ANALYSIS
Crude Protein = 13.0%
Crude Fibre = 10.4%
Crude Oils & Fats = 4.5%
Crude Ash = 7.25%
Lysine = 5g/kg
Starch = 18%
Sugar = 5.5%
Estimated DE = 11MJ/KG